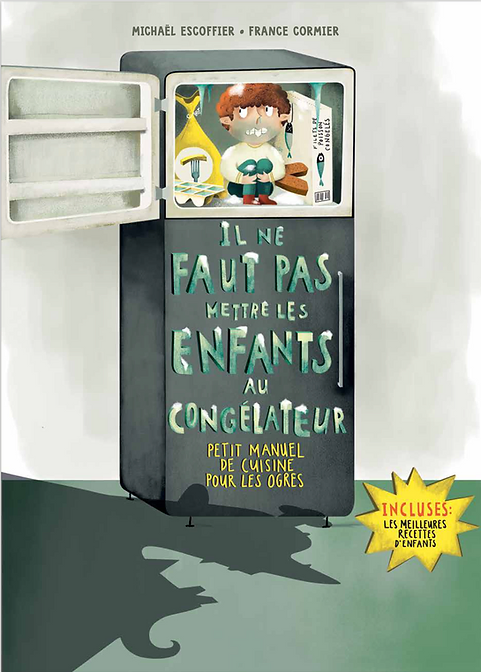 Don't Put Kids in the Freezer
Written by

Escoffier Michaël


Illustrated by

Cormier France
Picture Book
Age group: 3 and up
Pages: 32
Format: 23,9 x 33,3 cm
Hardcover
RP: CAN $ 22,95
The Book:
Welcome to the Gourmet Ogre. The chef Bronislav Haddendur will share his well kept culinairy secrets so that you at home can also taste that delicious delicacy that has made him so successful and famous… children! Ready to cook?
Escoffier makes readers laugh once again… and more than just a little! France Cormier's illustrations add to the fun.
Themes: ogres, fairy tales, recipes
​
The Author:
Michaël Escoffier was born in France, in 1970. Author of around fifty picture books for youth, he discovered the world of publishing later in life. It is the meeting, in 2006, with illustrator Kris Di Giacomo which opened publishers doors for him. Together, they created their first picture books: Neither Seen, Neither Known, Me First!, The Day I Lost My Super Powers, Without the A… Other collaborations followed with various illustrators. Today he lives in Lyon with his wife and their two children.
The Illustrator:
Since graduating from the School of Landscape Architecture at the University of Montreal, France Cormier has evolved in the world of design and art.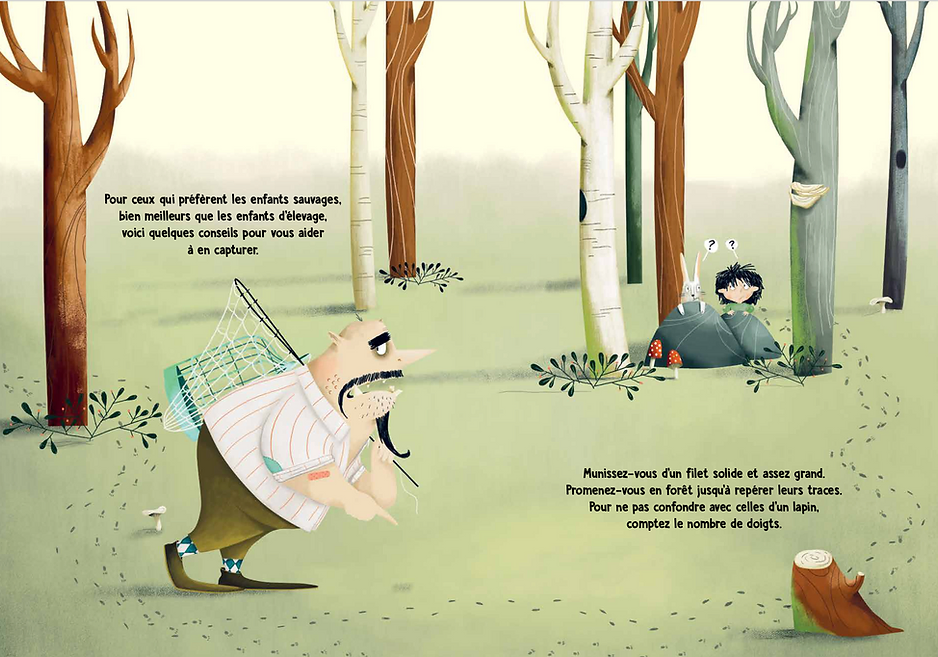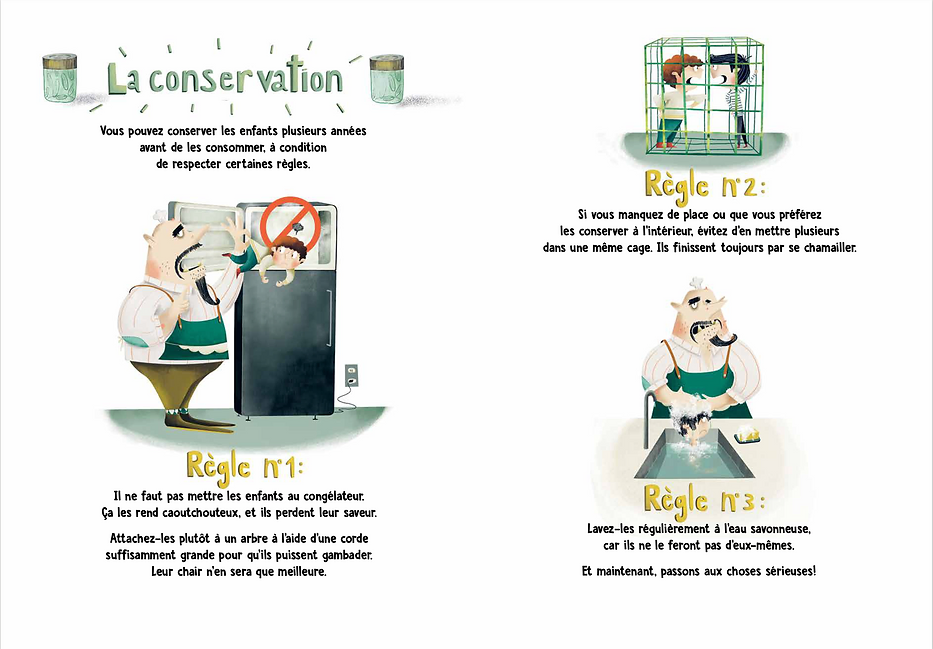 ---
---