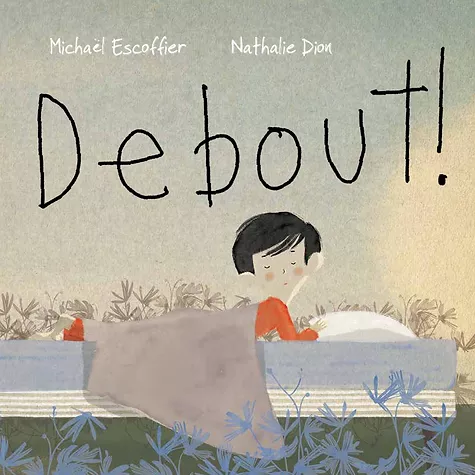 Picture Book
Age group: 3 and up
Pages: 32
Format: 20 x 20 cm
Hardcover
RP: CAN $18,95
Get Up!​
Written by Escoffier Michaël
Illustrated by Dion Nathalie
A mother tries to convince her son to leave his bed, go see the world, explore …
Up you go ! It's time to get up !
I cannot, my eyes are stuck.
It's a shame, there was so much to see today.
​Themes: mother-son relationship, dialogue, empathy, boredom
​The author:
Escoffier is a unique author translated into several languages and whose books are very successful.
​The illustrator:
Over the years, Nathalie Dion's elegant and humorous style has won the favor of many newspapers and magazines such as The Wall Street Journal, The Los Angeles Times, The Boston Globe, etc. She has, among other things, illustrated the popular Urban Babies Wear Black series at Random House Books.