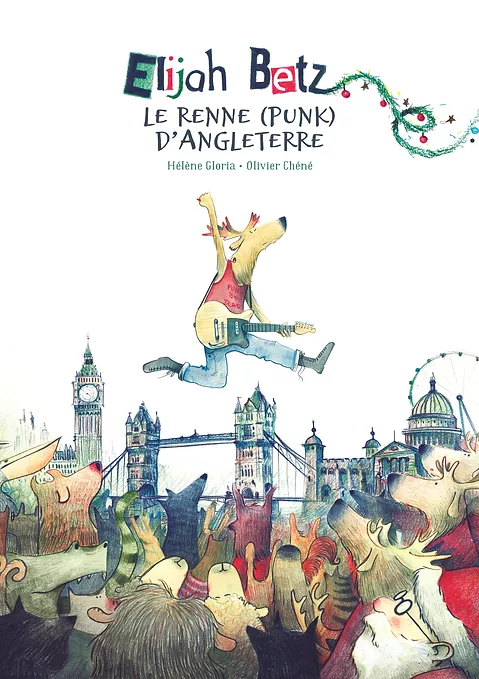 Elijah Betz, the [punk] reindeer of England.
Written by

Gloria Hélène


Illustrated by

Chéné Olivier
Picture Book
Age group: 4 and up
Pages: 48
Format: 24 x 34 cm
Hardcover
RP: CAN $ 18,95
Leave Santa Claus? Done.
Move to London? Done.
Start his own punk rock band? Done.
Meet the Queen? Well…
When one of Santa Claus' reindeers finds his own voice – his own way – beyond all influence!
A joyous and musical writing amplified by Olivier Chéné's fabulous illustrations.
A picture book that rocks! A good story, modern and delinquent, where hommage is paid to the importance of affirming who we are.
Themes: music, reindeer, Santa Claus, London
The Author:
Hélène Gloria was born in a department full of greenery, not far from the sea. Youth author, she has published nearly twenty books, picture books, novels and short stories. She also works in a coastal environmental research centre where she is inspired by nature. She lives with her family in Brittany, feet in the water.
The Illustrator:
Born in 1978 in Cholet, France, Olivier Chéné spent his childhood in the region of Limousin. After some time in La Souterraine for his studies in applied arts, then in Paris (Olivier de Serres and Arts Déco), he arrived near Nantes. Since then, he has shared his time between 3D illustrations and youth illustrations, finding a balance between the rigour of one and the freedom of the other. In his picture books for youth, he abandons the computer and tablet to favour the use of paper, watercolour and pencil crayons.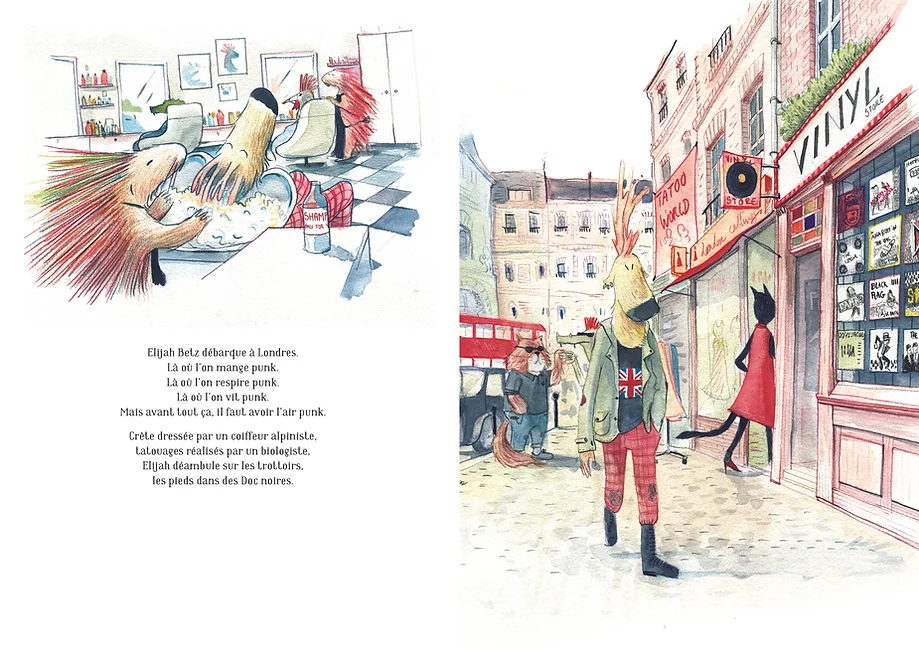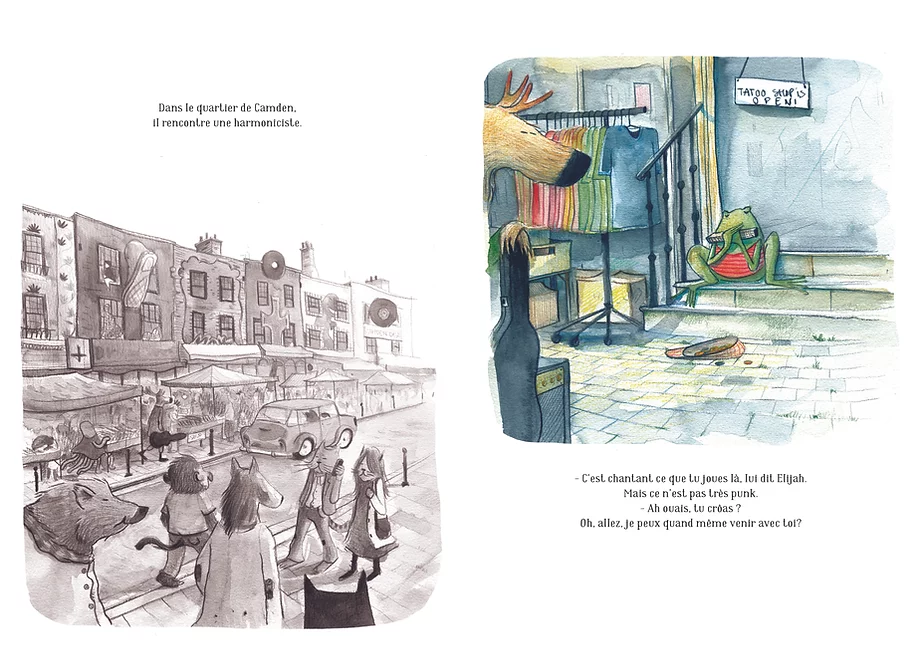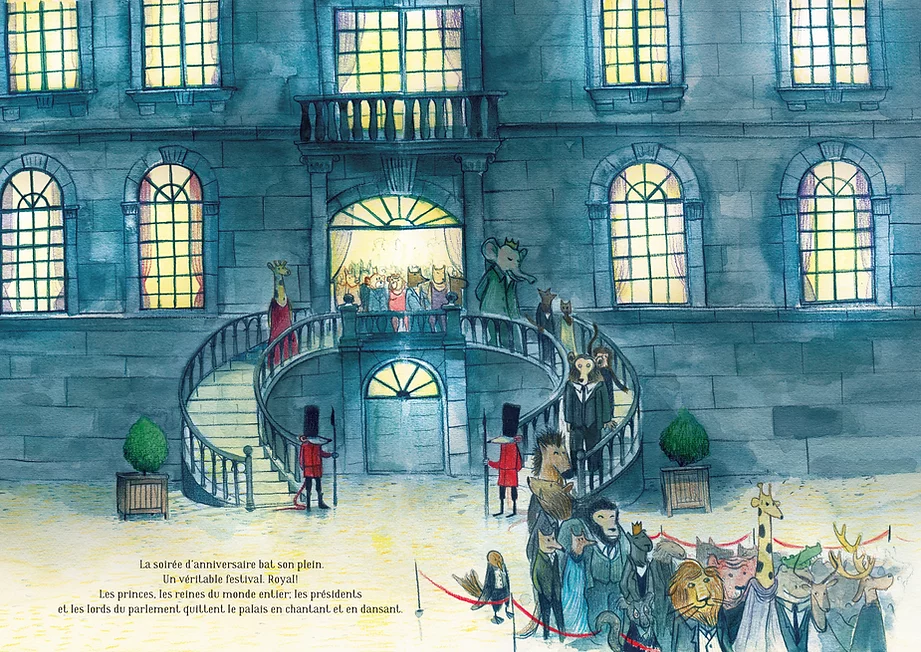 ---