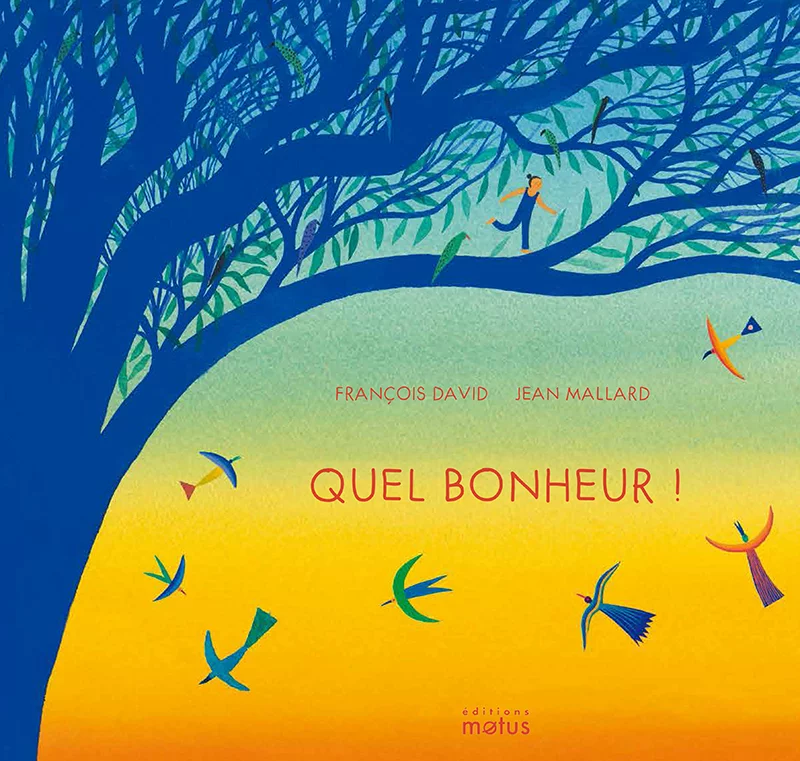 So Happy!
Written by

David François


Illustrated by

Mallard Jean
Picture Book
Age group: 4 and up
Pages: 40
Format: 30 x 28,4 cm
Hardcover
RP: 14,50 €
The narrator of this magnificent picture book has a heart just bursting with joy! The day ahead looks so beautiful. It's like everything is talking to her: birds, flowers, trees, clouds. The feeling is so strong she doesn't want to keep it to herself. She'd like to share it with her mother, her father, her brother, her grandparents, with everyone she loves. And even if they don't have the time, even if they're too busy on this beautiful day when all of nature seems to be out to amaze her, she will find a way to get through to them: secretly, despite everything, to convey the feeling of happiness that fills her head to tie.

François David's words overflow with sensitivity, charm, and sweetness. Jean Mallard accompanies them with gorgeous and affectionate images that work closely with their beauty. And readers, struck by the emotion in the colors, will feel bedazzled by this discovery of rare harmony—just like the book's narrator!
​
The works of François David have been translated into over fifteen languages and adapted for the theatre in France and abroad. His last collection with møtus was For Dog's Sake!, illustrated by Henri Galeron. His most recent books with other publishers include A Thousand Billion Wonders (Éditions Sarbacane), and just this year, Liars! (Éditions du Calicot) and Cheese and Wee Mice (Éditions La poule qui pond).

Jean Mallard was born in Paris in 1997. A fan of Moebius' comics and Miyazaki's films, he soon fell in love with drawing, and since then, the twain have never parted. In 2015, he attended the École des Arts Décoratifs (EnsAD) in Paris, where he studied comics, animation, silkscreening, and engraving. Ever since childhood, his favorite media have been watercolors and gouache, which he uses to create boundless, boundlessly accessible world for readers of all ages, taking inspiration from popular Russian painters, Indian miniatures, Japanese prints, and painter Henri Rousseau. In 2019, he moved to Naples, where he made a series of illustrations that gave rise to his very first solo show, "Via Miracoli." His drawings were featured at the Illustrators Exhibition of the Bologna Children's Book Fair in 2018 and 2020, as well as at Angoulême in 2019. In 2019, he received the top prize at the Bologna Book Fair [and in 2021, created the Book Fair's visual identity].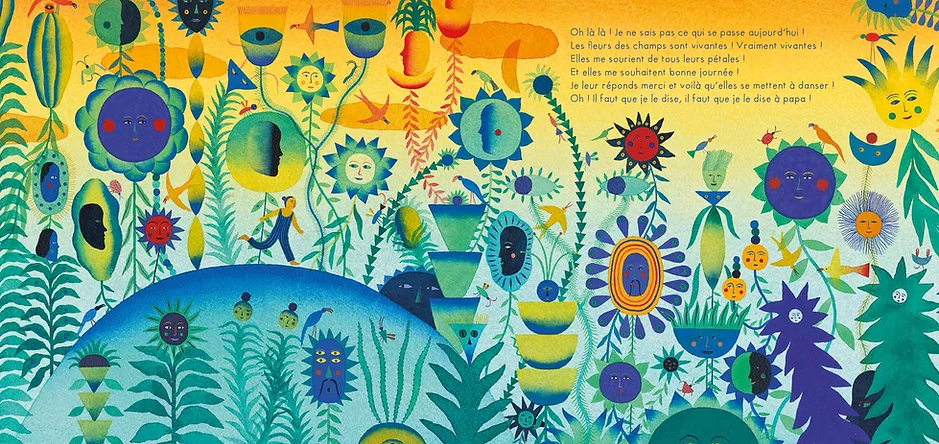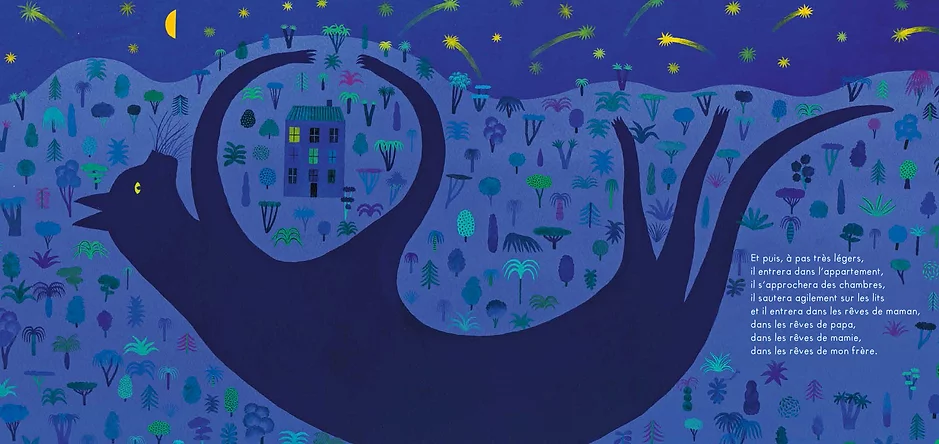 ---