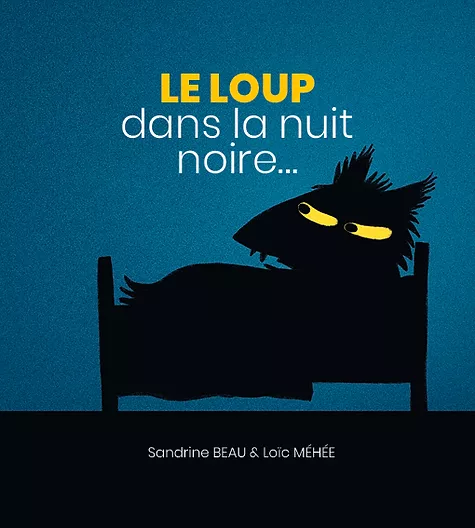 THE WOLF IN THE DARK NIGHT
Written by

Beau Sandrine


Illustrated by

Méhée Loïc
Picture Book
Age group: 2 and up
Pages: 28
Format: 28 x 20 cm
Hardcover
RP: CAN $ 18,95
A suspenseful picture book full of frights and surprises.
Perfect for early readers: an easy and delightful book to read by yourself!

Themes: wolf, sleep, fear

The wolf opens one eye first, and then the other. He's awake! Where is he off to? What is up to?
THE WRITER: Sandrine Beau lives in a small corner of eastern France called Franche-Comté, which people often liken to Quebec. She writes children's stories, alone or in collaboration with other authors—because working with other people is fun! With D'eux, she published Whose Big Teeth Are These? in 2016.

THE ILLUSTRATOR: Loïc Méhée was born in 1979 in the Charente-Maritime département of France. After studying Applied Arts and working in advertising, he is now primarily an illustrator for books and the press.
When he isn't drawing, Loïc likes playing music, cooking, putting on costumes, and even going onstage… to draw!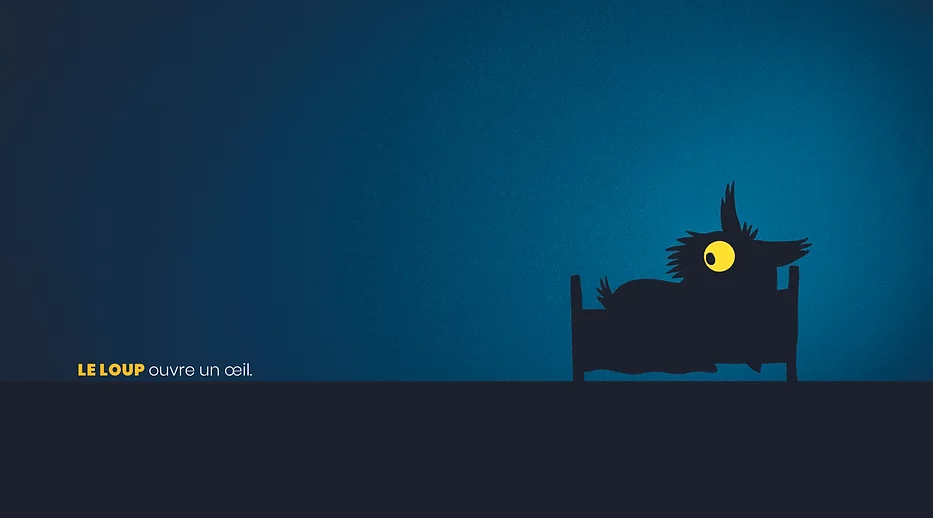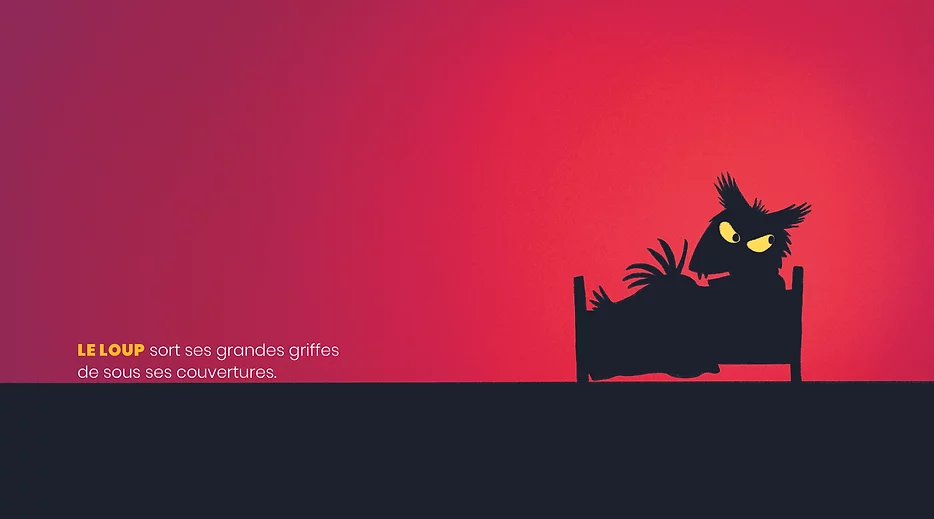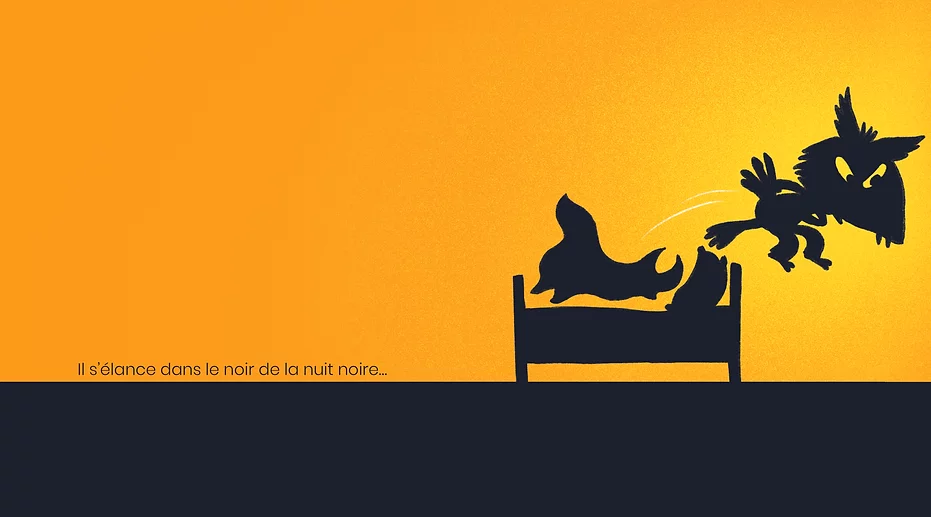 ---