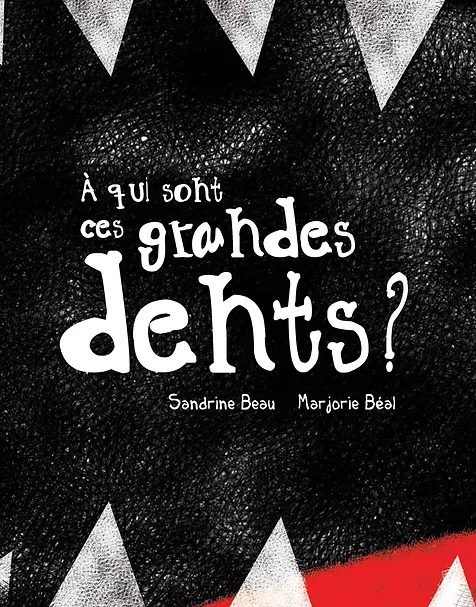 Watch Out For Those Teeth!
Written by

Beau Sandrine


Illustrated by

Béal Marjorie
Picture Book
Age group: 2 and up
Pages: 24
Format: 19,3 x 24,5 cm
Hardcover
RP: CAN $16,95
Whose teeth are these? Whose hair is this? And these white spots? Be careful… And these white spots?
A book with the perfect ingredients for the young reader: some scary bits make this a page turner with an ending that brings us all closer together.
Themes: fear, family
The author:
Sandrine Beau is a prolific french author with numerous prizes for her many, wonderful books.
The illustrator:
With a mixture of collage, drawing, painting, Marjorie Beal creates unique illustrations for every one of her books.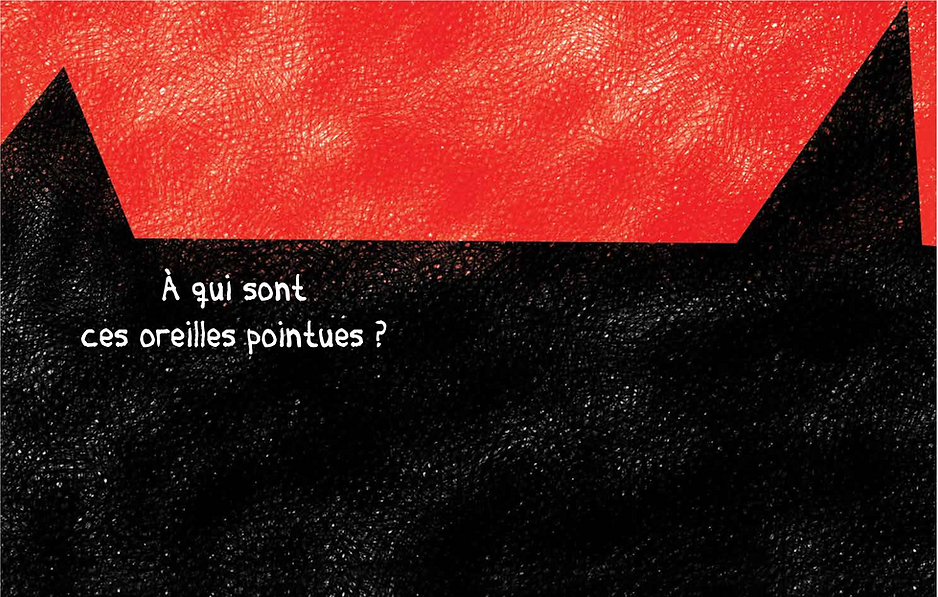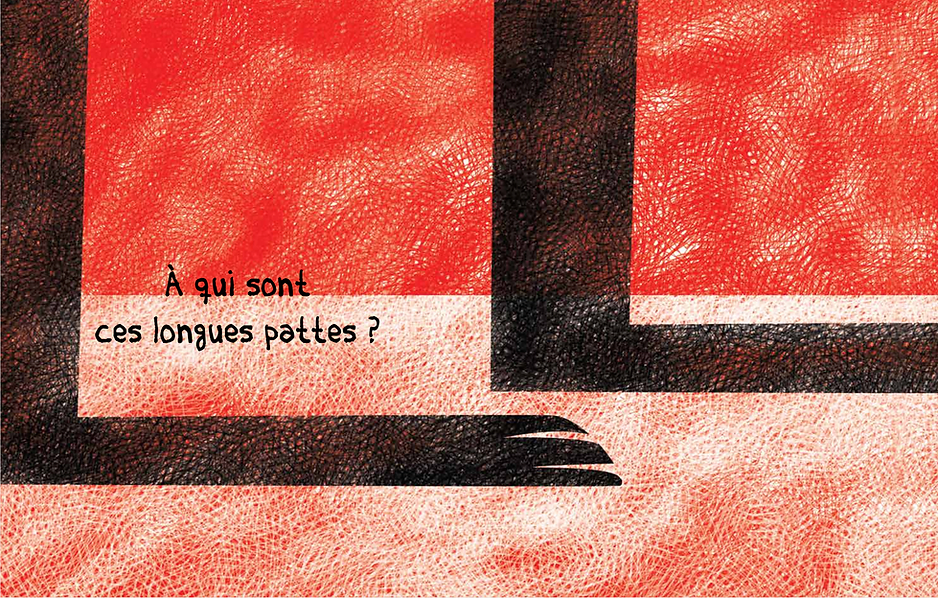 ---