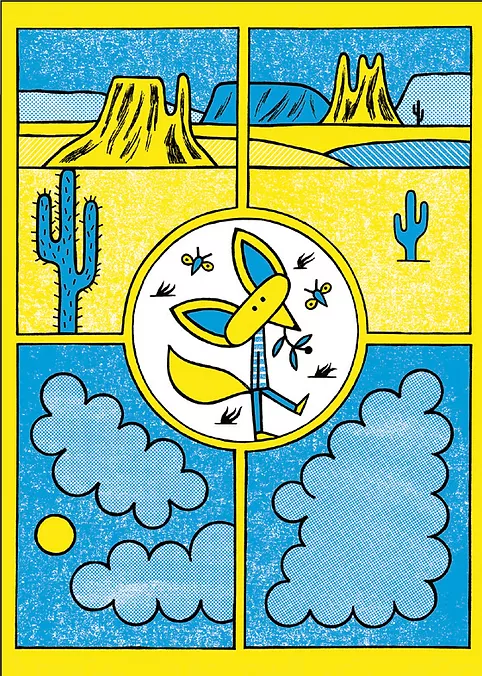 Umm, a what "ella"?
Written by

Cousseau Alex


Illustrated by

Offredo Éva
Picture Book
Age group: 5 and up
Pages: 40
Format: 17,5 x 24,5 cm
Hardcover
RP: 15,50 €
It's raining questions!
Jonas, the small desert fox, has found an umbrella.
Umm, a what "-ella"? An umbrella. Where does it come from? What use is an umbrella when you live in a desert? As Jonas is pondering these questions, the wind blows him away. How can he come back down? Where will the wind take him? Will he find answers at the end of the journey?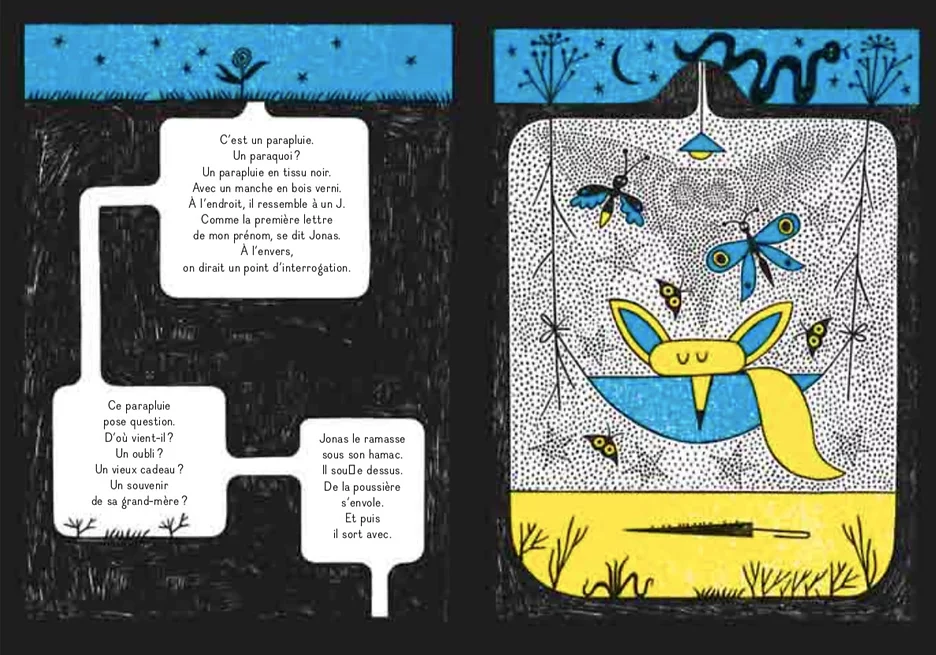 ---
---
From the same illustrator