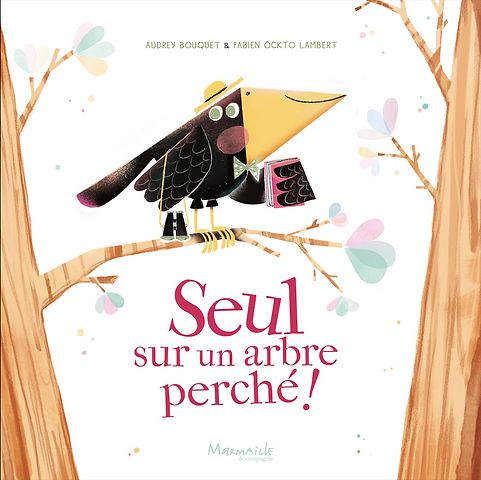 Picture Book
Age group: 4 and up
Pages: 40
Format: 24 x 24 cm
Hardcover
RP: 12€
Alone Perched on a Tree !
Written by Bouquet Audray
Illustrated by Öckto Lambert Fabien
Since his adventure with the fox, Bô the crow has made a decision: he will no longer talk to anyone, except for himself ! In the forest, Bô observes and writes, but never intervenes. He has no friends, enemies neither, and that suits him very well ! A single story remains to be told: his own. For this, he will search out inspiration by traveling.